A Father-Daughter Firm
Fighting For You
A Father-Daughter Firm
Fighting For You
Personalized Attention, Aggressive Approach
Whether you have been charged with a crime or injured by a negligent party, you are in a vulnerable position. So much of the rest of your life can hinge on how your case turns out. At Messina & Kiefer, Attorneys at Law, we represent our clients with passion and focus.
We guide you through your case step by step with commitment and concern. Your life matters, and your rights deserve protection. We are here for you when you have a legal need.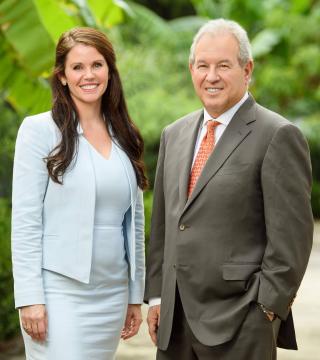 Two Attorneys
On Your Case
At our firm, our father-daughter team of attorneys works on every case together. With 41 years of combined experience, our firm has the experience and the earned reputation to inspire the confidence you need when hiring a lawyer. Almost all our clients are word-of-mouth referrals – a testament to a long history of satisfied clients. You could be the next to find out the difference that personalized service and a commitment to your case can make.
What People Say About Us
I had a wonderful experience with Janna Messina Kiefer as my attorney. She always made things easier for me. She handled my case efficiently and expertly. She answered all my questions (sometimes, more than once!). And, she was always easy to reach and communicate with. If I'm ever in a position to need an attorney, Janna is my go-to. She is also my go-to when it comes recommendations in legal matters that are outside of what she currently practices. I trust her advice, service, representation and integrity. You'll not see her flashing billboard signs, because she's too busy providing the personal attention clients deserve. I could not recommend her services enough!!
I was so elated with the outcome of my case in Baton Rouge. This could not have been done with out your dedication, sincerity, knowledge, persuasion, and efforts in seeking justice for my case. Your argument and above all your professionalism in handling and presenting my case is in no doubt the cause for my not guilty verdict. I can truly say that Janna M Kiefer is an exceptional attorney. She does a great job of combining compassion and advocacy for her clients. She was always available to answer any questions or concerns that I had. I am very happy to have her on my team.
Start Your Case Today
To schedule a meeting with an attorney, please call the firm or complete the intake form below.