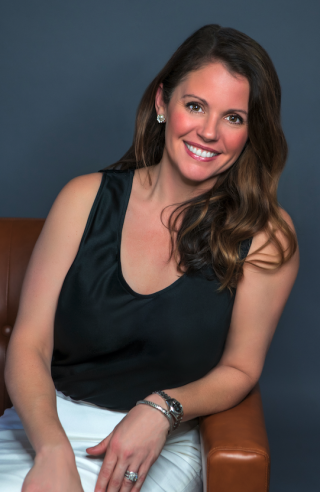 Practice Areas
Criminal Law
Personal Injury
Janna Messina Kiefer
Janna Messina Kiefer was born in Monroe, Louisiana and raised in Baton Rouge. She graduated high school from Parkview Baptist. She attended Louisiana State University in Baton Rouge, Louisiana, where she majored in History. While pursuing her undergraduate education, Janna was initiated into Kappa Kappa Gamma Women's Fraternity. In 2004, she moved to New York City and attended Hunter University on the Upper East Side. She studied Italian abroad, while living in Pescara, Italy during the summer of 2007. She returned to Baton Rouge to graduate from Louisiana State University with a Bachelor of Arts in 2009 and began law school at Southern University Law Center in the fall.
Janna received her Juris Doctorate degree from the Southern University Law Center in Baton Rouge, Louisiana in 2012. While in attendance, she became a member of Phi Alpha Delta, an international law fraternity. She also was the Vice President of the Louisiana Association of Criminal Defense Lawyers of Southern Law Center from 2011-2012. She received the CALI Excellence for the Future Award in Security Devices in 2012.
While in school, Janna worked for her father as a runner, secretary's assistant, and law clerk. She also participated in many activities, including the Criminal Law Clinic at Southern University and interning at the East Baton Rouge District Attorney's Office. She also clerked for the late Honorable James Brady in the Middle District of Louisiana in 2011.
Janna was made a member of the Baton Rouge and Louisiana Bar Associations in 2012. As a practitioner of law, Janna concentrates in Criminal and Personal Injury. Janna is admitted to practice in the Middle, Eastern, and Western District Federal Courts, as well as the Fifth Circuit Court of Appeal. As a practicing attorney, Janna has tried misdemeanor cases and felony criminal jury cases, as well as civil trials. She has argued before the First Circuit Court of Appeal and written several briefs to the Louisiana Supreme Court and the United States Supreme Court.
Janna is married to Jackson Kiefer from Lake Providence, Louisiana. They have two children and are members of St. Patrick Catholic Church.

Janna opened a second office of Messina & Kiefer, which is located at 311 Lake Street in downtown Lake Providence. Janna is a public defender for the 5th Judicial District and the 6th Judicial District.
Janna is a committee member for the Blue Ribbon Soiree, a nonprofit raising money for prostate cancer research.